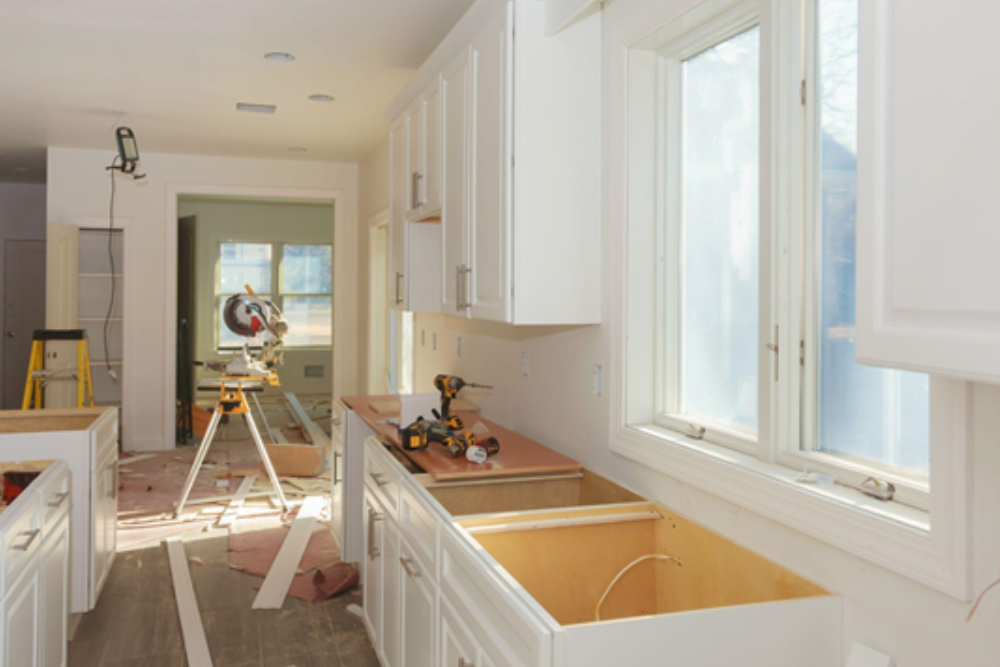 Remodeling your home's kitchen is a project that requires careful planning. Your kitchen is the heart of your home, where you cook meals, gather with family, and entertain guests.
When considering a kitchen remodel, there are a wide variety of options that can enhance the functionality of your kitchen while also updating its style and overall feel. From the latest appliances to smart storage solutions and modern design choices, it's important to choose the right features that suit your lifestyle and meet your needs.
New Sink and Faucet
Your sink is one of the most-used features in the kitchen, and simply upgrading the faucet is an easy task that can upgrade the style of the space. If you want to do more than the faucet, you can revamp the whole area by adding popular features such as a farmhouse sink, pot filler, or modern backsplash.
Enclosed Trash and Recycling Bins
Keep your trash, recycling, and compost bins hidden away but easily accessible through installing custom compartments meant for these items in your cabinetry. This preserves your ability to quickly throw away items while also keeping your garbage out of sight and out of reach of kids or pets.
Updated Cabinetry
One of the most sought-after changes included in a major kitchen remodeling project is new cabinets. You can opt for new or custom cabinetry to find exactly which style, finish, and wood you prefer, or opt to sand and refinish your existing cabinets for a cost-effective option that can provide just as impressive results.
Functional Lighting
Being able to see clearly has a huge impact on efficiency in the kitchen. If you're remodeling your kitchen, consider installing new lighting features in your kitchen such as recessed lights, under-cabinet lights, or statement overhead light fixtures. Having a variety of lighting options within the room allows you to easily adjust the mood or brightness while ensuring you can see clearly for specific tasks.
Professional Oven and Range
If you're someone who loves to bake and cook, it may be worth looking into a pro-style range as part of your kitchen remodel. Industrial-type appliances give your kitchen a luxury feel while also enhancing functionality through premier features like high-BTU flame burners, heavy-duty grates, large knobs, and built-in griddles.
Large Island
Large kitchen islands have soared in popularity in recent decades due to their great functionality. An island space can be used for food preparation, socializing, serving, extra seating, and more. Consider adding outlets to the side so you can plug in crockpots, mixers, laptops, and more.
Stylish Flooring
Changing the flooring of your kitchen can level up the entire look and feel of the room. Although tile and hardwood are more expensive options for a remodel, these flooring types can add elegance to your kitchen while increasing the value of your home. Vinyl and laminate are more cost-effective options that also look great in kitchens and come in a wide variety of colors and patterns, including imitation hardwood.
Custom Home Building in Southern Utah
If you're looking to remodel your kitchen or any other space in your home, Richardson Brothers Custom Homes can help. We specialize in providing premier-quality home design, construction, and remodeling services to help you create a living space that perfectly matches your needs and style. We have over 25 years of experience serving customers throughout St. George, Utah, and the surrounding area.
Contact us today to learn more or request a free consultation.